About Our Company
---
TTS Systematix Pvt. Ltd. (TSPL)
is focused on delivering customized Industrial Automation & Process Automation solutions, SCADA solutions and other IT solutions across a wide range of Industry Verticals. Since it's inception in 1996, business activity of TSPL is centered around the following areas:
Vision Behind
---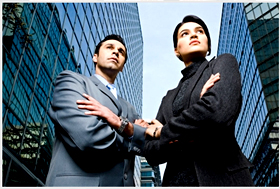 Way back in 1996, a fledgling company called TSPL entered the field of Automation. It was not a considered choice, but more an accident, being the best available among various business options for a small company to pursue it's goal to set up a manufacturing business, and in turn serve an add to the nation's wealth.
Living up to this goal was not so easy. But it is with a sense of pride and achievement that we state that it is AUTOMATION which has given us the required opportunity to live up to this goal, i.e. explore the limits of technology and create an outlet for creative expression through the products we make and solutions we deliver...
Read More