ASSOCIATES
---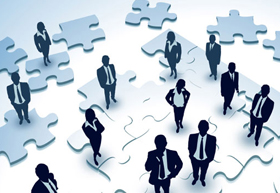 An extension of our vision resulted in planned business associations with logical extension of our core expertise in Automation Processes and Engineering / Manufacturing of Panel Boards. It gives us pleasure to state that the selection of the products has contributed significantly in fulfilling our customer's requirements. These not only enhanced our Organization's progress but also added to customer satisfaction.
We are Authorized Distributor cum Service provider for a wide range of
Mitsubishi Electric Automation Products
. These include the following product categories namely PLC, AC Drive, Servo, HMI and related peripherals. Being Mitsubishi Electric Products these do not require any further elaboration regarding the reliability and acceptability across the globe.
We are Channel Partner of
Phoenix Contact
for their wide range of products related to Interfacing, Measuring, Marking, Power System, Networking etc.
We are also Authorized Distributor of Ferrule Printing Machines manufactured and marketed worldwide by
Max Co. Ltd., Japan
. These machines are also popularly known as Lettering Machines.
Initially during panel manufacturing, we realized the limitations of using conventional ferrules for identification marking of the cable terminals. Modern manufacturing requires special attention for ferruling not only for better look-and-feel but also for clarity of printing, long life of printed characters, ease of electrical and electronic maintenance, faster processing, and all round improvement of productivity. We at TSPL, adopted ferrule printing much earlier than most others. In the process, we came in contact with
M/s. Indomax Ltd., Pune
who are the Indian distributors of
Max Co. Ltd., Japan
. On being convinced about the advantages of adopting Ferrule Printing Machines; and in line with our vision of promoting modern technology, we took up distributorship of these hi-tech and fast Ferrule Printers. This has benefited various Industrial segments, and a large user base for these machines in Eastern India has been created due to our endeavor.