The Vision Behind & The Emerging Mission
---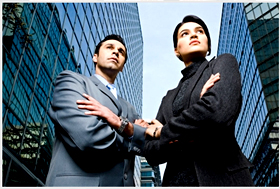 Way back in 1996, a fledgling company called
TTS Systematix
entered the field of Automation. It was not a considered choice, but more an accident, being the best available among various business options for a small company to pursue its goal to set up a manufacturing business, and in turn serve and add to the nation's wealth.
Living up to this goal was not so easy. But it is with a sense of pride and achievement that we state that it is AUTOMATION which has given us the required opportunity to live up to this goal, i.e. explore the limits of technology and create an outlet for creative expression through the products we make and solutions we deliver.
Our approach to excel has brought us close to our customers, be it a small OEM or large multinational. We seek to be with them, be it in their small needs or big projects; collaborating and sharing knowledge and experience, and be of assistance to meet their objectives.
Our effort to stand by our customers has been rewarding, the business growth achieved being incidental only & providing the backdrop.
Accordingly we strongly believe that no customer of ours, existing or potential, should ever feel let down in their dealings with us.
Briefly expressed, our vision is
Excellence in our endeavors to achieve and retain leadership position in our chosen field of business
Though the company is of humble origin, the underlying philosophy based on which the company is run has remained clear and unwavering right from inception till this day.
Accordingly our mission that emerged is
To conduct business with fairness and honesty, ensuring growth & prosperity with due consideration towards the interests of all stakeholders
This is reflected in the gist of the Quality Policy adopted by the company appearing below...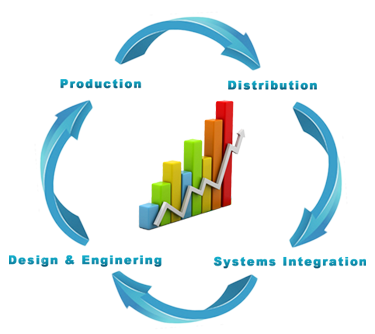 Consistently provide solutions that meet customer specific as well as self determined requirements.
Timely delivery of error-free products to ensure customer satisfaction.
Strive to continually improve the effectiveness of the Quality Management System established.
Pursue a policy of conformance to applicable statutory and regulatory requirements.
Follow environment friendly practices.